DAILY CRUISES AT MYKONOS
CRUISES THAT REVEAL THE SECRETS OF MYKONOS
With majestic Mykonos being in the center of our attention,
enjoy a cruise at this magnificent island.


Mykonos represents the most the idea travelers get while looking at postcards and dreamy images of the Greek islands. It is a place of contradictions where mythology, history, tradition and modernity are all together married in a perfect equilibrium.
Our destination is private bays and isles, for you to enjoy your privacy away from the busy crowds and jet set venues, where the energy and the vibes are all around.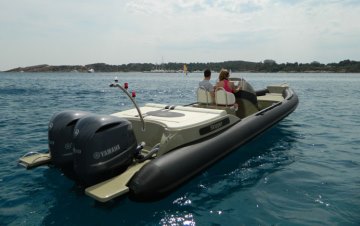 In Mykonos island, sea transfer is necessary.

So, catch the opportunity and use one of our boats for your transportation around island.
- Transfer from your yacht to the beach and back.
- Beach Hopping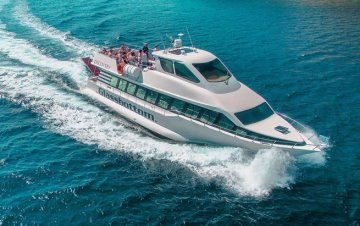 Explore Mykonos with Daily Cruises
Join us at the Glassbottom Experience!

Delos island
The birthplace of Artemis & Apollonas.
Rhenia island
The small island near Delos island.
Tragonisi island
The rocky island with caves.